Announcements
Applications for 2021 Firearm and Muzzleloader Deer Permit Lotteries are open!
Deer
Season Dates & Limits
SEASON
DATES
HOURS
LIMIT
ADDITIONAL REGULATIONS
Archery
(Counties with a firearm season and west of Route 47 in Kane County)
1 Oct–19 Nov and 23 Nov–2 Dec and 7 Dec 2020–17 Jan 2021
1/2 hour before sunrise to 1/2 hour after sunset
One deer per archery permit
** See footnote below
Archery
(Cook, DuPage, Lake and Kane [east of route 47] Counties)
1 Oct 2020–17 Jan 2021
One deer per archery permit
** See footnote below
Firearm
(Shotgun, Muzzleloader, Handgun)
20–22 Nov and 3–6 Dec 2020
One deer per firearm permit
** See footnote below
Muzzleloader only
11–13 Dec 2020
One deer per muzzleloader permit
** See footnote below
Special CWD
31 Dec 2020–3 Jan 2021 and 15–17 Jan 2021
One deer per valid permit
Antlered deer limit in footnote below does NOT apply to this season
Late-Winter Antlerless-only
(Shotgun, Muzzleloader, Handgun)
31 Dec 2020–3 Jan 2021 and 15–17 Jan 2021
One antlerless deer per permit
** See footnote below
Youth Firearm
10–12 Oct 2020
One deer
** See footnote below
**No hunter, regardless of the quantity or type of permits in his/her possession, may harvest more than two antlered deer during a year, including the youth, archery, muzzleloader and firearm seasons. For the purpose of this harvest limit, deer seasons are considered to be in the same year if their opening dates are within the same 12-month period that begins July 1
Season Specific Regulations
Be sure to check regulations for the IDNR site(s) you intend to hunt, as some sites have more restrictive regulations on equipment, harvest reporting, etc. You can find site-specific regulations using the Directory or Hunt Planner
Full details on deer hunting can be found in the Statewide Hunting Regulations
Management & Ecology
The IDNR Division of Wildlife Resources is tasked with restoring, managing, and protecting white-tailed deer and their habitats. Deer were nearly extirpated from Illinois due to overharvest by the end of the 19th century but today deer are primarily managed via regulated hunting seasons and harvest quotas.
Management: Wildlife management involves balancing ecological principles with human interests. IDNR incorporates information on harvest trends, hunter success, deer vehicle collisions, and agricultural damage to set county-wide harvest quotas. More information is available here about Illinois deer management.
Ecology: Effective white-tailed deer harvest strategies require in-depth knowledge of the species' ecology including behavior, food and habitat preferences, and disease dynamics. More information on these topics, and others, can be found at White-tailed Deer Illinois.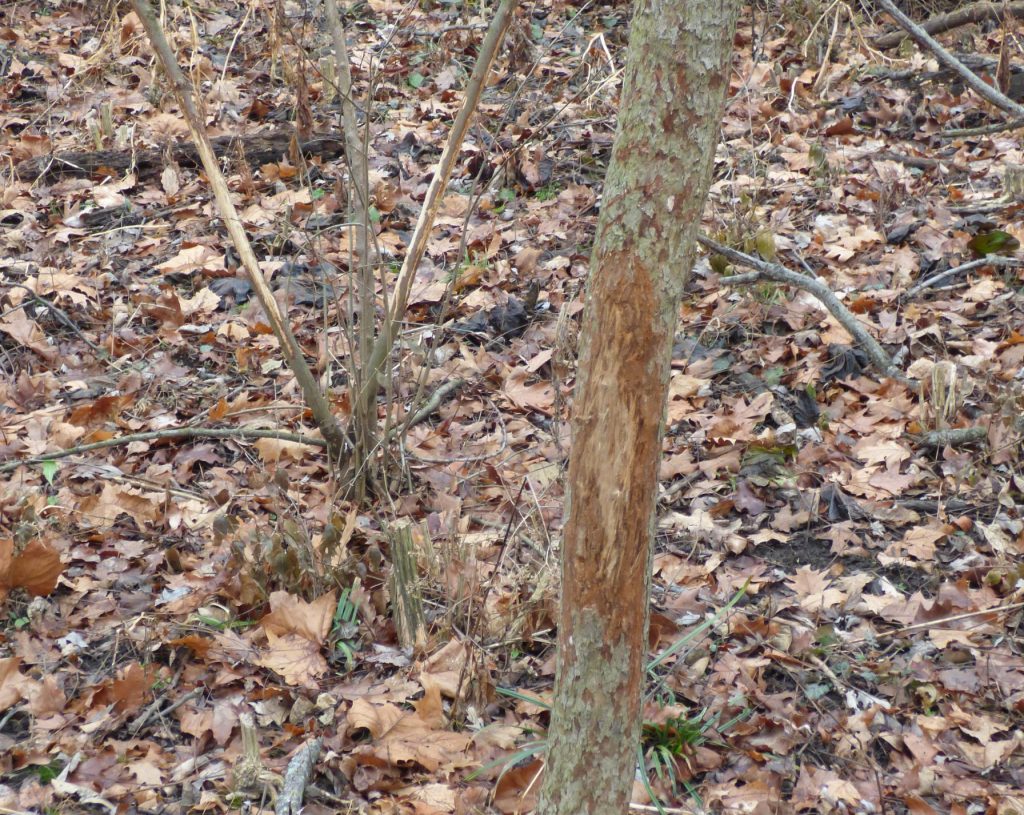 Disease
White-tailed deer are subject to several wildlife diseases that vary in their impact on humans, livestock, other wildlife, and deer populations. More information is available here about white-tailed deer diseases and parasites.
Illinois hunters are encouraged to report sick or dead deer to IDNR. Additionally, if abnormalities are detected while field dressing a harvested deer and there are concerns about consuming the meat, hunters should contact an IDNR District Wildlife Biologist.
Hunters should be particularly aware of the presence of Chronic Wasting Disease (CWD) in counties of northern IL. Hunters are required to check their deer during firearm seasons in those counties.  Find more information concerning check stations here.
Samples can be submitted from any county and will be tested by IDNR for CWD. We partner with taxidermists  and meat processing facilities to encourage statewide testing. Yearly results and an overview of CWD occurrence in Illinois can be found here.